Jamie E. Martel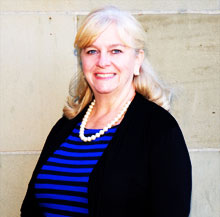 Area of Practice
Business & Family Immigration
Experience
Ms. Martel has over 25 years of immigration and human resources experience including over ten years at several healthcare institutions such as Partners Healthcare System in Boston, and over 15 years servicing at large, international firms as well as small immigration practice firms. Ms. Martel has considerable experience in the preparation and filing of both Non-immigrant and Immigrant visa petitions. She has prepared J-1, H-1B, H-2B, L-1, O-1, P-1, and TN applications on behalf of a diverse group of clients including health care, hospitality, technology, educational and non-profit organizations. She also specializes in waiver applications for physicians seeking Conrad 30 Waivers, as well as other types of waiver applications. She has experience with the Department of Labor's "PERM" on-line filing process, and has prepared numerous Employments and Family based Immigrant Visa petitions and Adjustment of Status applications.
As a Senior Immigration Analyst, Jamie has worked with Fortune 500 companies, educational institutions, medical research facilities and private corporations. Ms. Martel is a 1999 graduate of the Master of International Business program at the University of Melbourne, Melbourne, Australia. She earned her undergraduate degree in Political Science (Journalism minor) from the University of Delaware, Newark Delaware.
Ms. Martel began her immigration career as an international recruiter for a corporation that owned and operated long-term care facilities throughout the United States. She recruited nurses, physical, occupational and speech therapist from the Philippines, U.K., Ireland, Australia and Scandinavia. Part of her job included preparing and processing H-1A and H-1B visa petitions. Ms. Martel has been a speaker at numerous events including the Rhode Island Hospitality Association, the Chamber of Commerce and SAFSA conferences. She enjoys client contact and her experience at both large and smaller immigration practices has provided her with a diverse skill set.
Education
M.I.B., University of Melbourne, Melbourne
B.A., Political Science, University of Delaware
AFS Exchange Student, University of Helsinki & KulosaarenYuliopisto, Helsinki, Finland.