Newport High Asset Divorce Lawyer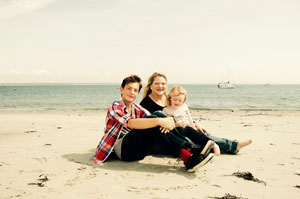 The emotional pain of a divorce is the same no matter the size or sophistication of the marital estate. Divorce for couples with significant assets, however, can be legally more complicated and time consuming.
At the Family Law Center, our legal team understands the issues people with a high net worth face in divorce. If you are seeking a lawyer to represent you in a high asset divorce, please contact our divorce and family law firm. Our divorce lawyers are experienced in resolving the issues involved in high-value divorce cases.
Just as in any divorce, high net worth couples must resolve issues of property division, alimony, and child custody and visitation.
Division of Marital Assets
We will review your assets and discuss different ways to divide your marital estate. It may become necessary to consult with a tax expert to understand the tax consequences of various options. For example, we will consider which assets may be more beneficial to keep, from a tax standpoint. This varies depending on your tax bracket.
We may also retain a forensic accountant to ensure that all assets are documented properly. A financial expert may be called in to evaluate investments. If you own a business, we will work with a business evaluator to evaluate your holdings.
We will evaluate and consider assets such as:
Life insurance policies
Long-term care and disability insurance policies
Pension plans
Retirement accounts
Stock and bond portfolios
Real estate
Real assets such as vehicles, boats, planes, artwork, antiques and collections
The marriage settlement agreement may need to address expenses for household help, from cooks to cleaning staff to gardeners.
Children's Issues
As in all divorce cases, we will resolve issues of child support, child custody and visitation. High asset couples may need to consider private school tuition and travel expenses.
While parents have no legal obligation to support children after their 18th birthday, we will discuss whether the settlement agreement will include expenses for adult children such as:
College and post-graduate tuition
Housing and living expenses
Vehicles
Alimony
In Rhode Island, the lesser-earning spouse may have a legal right to alimony. However, in Rhode Island alimony is rehabilitative in nature. The person paying alimony can be obligated to maintain the standard of living to which the recipient has become accustomed. Depending on the goals of our client, we may work to achieve a property settlement that will offset the limitations of the alimony award.
Experienced Legal Help for Complex Divorce Cases
Some people decide to stay in a marriage they would have otherwise exited because the thought of dividing a large marital estate seems too overwhelming. If your marriage is truly over, do not let the complexity of the process stop you from seeking a divorce.
At the Family Law Center, our legal team has the experience and skill to protect your interests in all aspects of a high-value divorce. Throughout the process you will be treated with dignity, respect and compassion.
To arrange an and confidential initial consultation with an attorney experienced in high asset divorce, please call the Family Law Center at (401) 849-9950 or contact us online.
Our high asset divorce attorneys represent clients in Newport, Middletown, Portsmouth, Bristol, Jamestown and throughout Rhode Island.