Top Rhode Island Divorce Attorneys
Skillful And Aggressive Legal Representation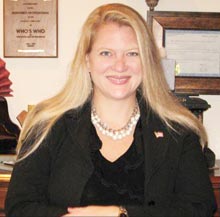 When family problems evolve into legal issues, it is important to seek experienced legal guidance from a lawyer who knows the law and cares about you and your children. If you are facing a divorce or family law issue, please contact Attorney Amey F. Cardullo and the Family Law Center, LLC. Our lawyers understand the legal needs of individuals and families in Newport County and throughout the state. We can guide you through the challenges you face with strength, knowledge, compassion and respect.
Amey F. Cardullo, Frances Munro and immigration specialist Jamie E. Martel have decades of legal experience, including more than 20 years of cumulative experience working at Rhode Island Legal Services.
Comprehensive Legal Services in Family Law
We provide a full range of family law services, including:
Effective Legal Solutions in Select Areas of Practice
In addition to family law issues, we also represent clients in the areas of:
In all areas of our practice, our goal is to resolve your legal problem as quickly and cost-effectively as possible, while providing you with a solution that addresses your needs today and for years to come. We always work to achieve a fair settlement of issues outside of court. Sometimes, however, the other party refuses to be reasonable. In those cases, you can rely on us to pursue your interests at trial, where we have an impressive record of success.
Client-Centered Legal Services in the Heart of Newport
Whether your legal issue is straightforward or complex, you can rely on us for effective legal representationthat puts your goals and your needs first. We offer:
Initial consultations: It is important for us to understand the full extent of your legal problem so that we can develop a plan to solve it. The first consultation is our opportunity to answer you questions and for us to get to know you, the challenges you are facing, and the best way we can help you.
Weekend and evening appointments: Taking time off work to see a lawyer can make a challenging time even more difficult for some families. That is why we offer weekend and evening appointments for those who are unable to meet with us during regular office hours.
Convenient location: Located in the heart of Newport, our office is convenient to the Court House, downtown Newport and the Women's Resource Center for Newport County. Free parking is available. We also are able to meet in Cranston on certain days.
Call (401) 849-9950 for a case evaluation!
Contact a Respected Newport Law Firm
To arrange an initial consultation about your legal issue, please call (401) 849-9950 or contact us online. We look forward to helping you resolve your legal issue so that you can move on with your life.
The Family Law Center of Rhode Island represents clients in Newport, Middletown, Portsmouth, Bristol, Jamestown and throughout Rhode Island.