Rhode Island Adoption Lawyer Helps You Expand Your Family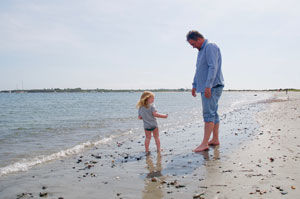 At the Family Law Center, we take great joy in building new families through adoption. Adoption is a loving way to start or expand your family, but the process of adoption can be complicated. That is why it is always wise to consult with a lawyer who is experienced in Rhode Island adoption law.
Attorney Francis K. Munro is a skilled adoption lawyer who can help you through all stages of adoption in Rhode Island. The sole focus of her practice is on adoption.
Are you considering adoption? Please call (401) 849-9950 or contact us online to arrange a consultation about your adoption plans. Even if you are just beginning to think about adoption, we can explain the process and answer your questions so you can make informed decisions about whether and how to take the next step.
Who Can Adopt in Rhode Island?
A prospective parent must be 21 years old. There is no maximum age limit for becoming an adoptive parent.You do not have to be married or own a home. Single people, unmarried couples and individuals of any sexual preference may adopt.
Types of Adoption
Adoption can be a wonderful decision, whether you are considering adopting an infant or an older child. While most of our adoption work has recently involved same-sex couples, we represent adoptive parents in several different types of adoption, including:
Same-sex adoption
Stepparent adoption
Relative adoption
Grandparent adoption
Foster child adoption
Adopting the baby of a friend
Private Adoption
In Rhode Island, it is not legal to adopt the child of someone who is not known to you in a private adoption — outside of an adoption agency. This law is intended to prevent individuals and organizations from profiting by bringing a child and adoptive parents together.
The Rhode Island Adoption Process
Adoption can be a lengthy process. Before a child becomes available for adoption, the parental rights of the biological parent(s) must be terminated. The adoptive parents follow a process that involves:
An application
A home study
Attendance at a Family Court hearing to finalize the adoption
The Happiest Day in Court
Adoption is one of the most rewarding areas in family law. The hearing to finalize an adoption is the happiest day in court for an adoptive family and their attorney as well for the judge and court staff. At the Family Law Center, we work diligently to protected your interests and address your concerns as we guide you through the process of adopting a child.
To learn more about our adoption services or to schedule an initial consultation, please call (401) 849-9950 or contact us online.
Our adoption attorneys represent clients throughout Rhode Island who seek to adopt a child or children.